Summertime Kids Grants Program
Every summer since 1992, the Summertime Kids program has helped more than 1,000 youth have life-changing summer experiences. Many of these youth are from low income families and underserved communities. All donations benefit recreational, enrichment, and mentoring activities for youth in summer camps that are offered by local nonprofit organizations, neighborhood groups, and other community groups.
Cumberland Community Foundation selected twenty agencies and nonprofit organizations to provide these programs. At this time, no additional partners are being added. 
Cumberland Community Foundation currently supports seventeen exceptional programs.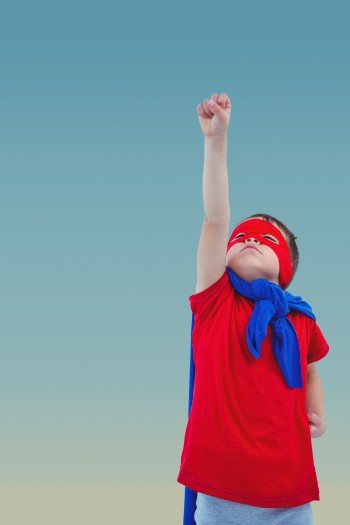 Autism Society of Cumberland County – Camp Sunshine Summer Developmental Day Program

Five-week program for autistic students aged 3-21 with all levels of functioning. The camp offers a continuum of educational, social, art, recreation and life skill opportunities.

Boys and Girls Clubs of Cumberland County- Summer Discovery Program

The Boys & Girls Clubs of Cumberland County, Inc. will host summer camps at our Cumberland Road Unit (12 & up) 3475 Cumberland Road, Rochester Unit (5-11 years old) 1018 Rochester Dr. and Spring Lake Recreation Unit (5-18 years old) 245 Ruth St. beginning on June 11, 2018 and ending August 17, 2018. The activities that we have planned for the participants are in the areas of Education & Career Development; Health & Life skills; Character & Leadership Development; Sports, Fitness & Recreation and the Arts. There will be field trips on the weekly basis to skating, bowling, swimming, and the movies. Lunch will be provided. The fee for the camp is $50.00 per week. For more information go to www.ccbgc.org

Cape Fear Regional Theatre- Summer Drama Camps

While serving young people from 6-19 years old, CFRT's Summer Drama Camps provide an immersive experience into the world of theatre. Through the performing arts, a variety of skills are encouraged and reinforced including: creativity, empathy, communication and collaboration.

Clark Park Nature Center, Lake Rim Park, and Mazarick Park – Summer Camps (Fayetteville-Cumberland Parks and Recreation)

Children ages 5-13 years old are exposed to nature and outdoor recreation activities such as primitive survival skills, archery, fishing, canoeing, kayaking, hiking, and geocaching. The participants gain a deeper understanding of the natural world while making new friends, building self-confidence, science literacy and enjoying the outdoors.

Communities United for Youth Development – Summer Fun

Communities United for Youth Development – Summer Fun-Program for community youth for students in grades kindergarten to twelfth grade. Students are involved in STEAM activities (science, technology, engineering, art, and math). Opportunities will be provided to increase student awareness in these areas. Camp activities will also focus on helping students to "become a better person." Sessions will include goal setting; your manners are showing; importance of reading; self-improvement; etiquette is still important; becoming fit for life; and living life to the fullest.

Cumberland County Sheriff's Office Youth Summer Camp

Open to rising 4th and 5th grade students that are selected by the Schools Guidance Counselor. The Camp is run solely by the School Resource Officers with a focus on team building, problem solving and conflict resolution without using violence. Campers also take trips to go skating, fishing, and to museums in the area.

Ellington-White – The Discovering the Arts Summer Program

In collaboration with the Fayetteville State University Art Education Department, this camp is designed to provide cultural arts exposure activities to young people living in underserved communities, group homes, and home schooled populations. The program incorporates visual arts and crafts, dance, theater, art exhibitions, field trips, social development games and intergenerational mentoring. Instruction provided by professional artists, Cumberland County Schools art educators and college and university visual and performing arts professors.

Fayetteville Flyers Youth Track Club – Fayetteville Summer Track

Summer track program for children aged 5-18 with limited opportunities to participate in recreational sports. The program incorporates physical training, nutritional guidance and mentorship to enhance the summertime experience for our athletes.

Fayetteville Urban Ministry – Find-A-Friend Summer Achievement Camp

Each summer FAF runs its summer camps from June-August for all youth that have excelled and improved behavior since their enrollment in the program. These camps are about exposing the youth to educational, personal enrichment, and diversification experiences and activities. The FAF staff and volunteers take youth on trips to the Asheboro, NC Zoo, Ft. Fisher Aquarium of Wilmington, NC, Exploris Museum of Raleigh, NC, Emerald Point of Greensboro, NC and the Planetarium, to name a few. Other activities include swimming, ice and roller skating, rock climbing, fishing, clay molding, cooking and visiting theatres, museums and historical sites. Youth also participate in daily team building, character development, and intellectual stimulation exercises. The biggest and most traditional incentive for the FAF program is the annual Myrtle Beach trip. All youth that qualify for this trip show marked improvement in their academic record and behavior during their tenure in the program.

Great Oak Youth Development Centers – Summer Leadership and Skills Academy 2018 - Community Service Learning Camp

This camp provides youth an opportunity to give back to the community and to learn teamwork, organizing and the ability to interact with adults and other youth. The camp ends with a day trip that emphasizes the importance of teamwork.

Great Oak Youth Development Centers – Summer Leadership and Skills Academy 2018 - Math Camp

This camp provides youth the opportunity to improve their math skills during the summer break while teaching that math need not be intimidating. The camp features fun and innovative approaches to math. The camp ends with a day trip that features the further use of math skills.

Groundswell Pictures – Shooting Stars Film Camp

This fun-filled summer camp teaches the basics of film making, and teaches campers how to use the power of film to create social change. Creating films and digital media gives the campers the chance to take on various roles both in front and behind the camera. Campers use professional gear and are taught by filmmakers in small groups. They learn story boarding, scripting, studio and location production, editing AND on-camera methods. Most importantly they learn the value of teamwork while having fun.

Moore Street Foundation – Adventure Zone Summer Reading Camp+

This a non-profit organization that sponsor a three-week camp free to the public. Our target population is children who completed kindergarten to 5th grades. The focus of the summer camp is reading with emphasis on STEM (Science, Technology, Engineering and Math). The activities and field trips planned are fun and enriching that focus on STEM.

Moore Street Foundation partners with community organizations that provide tennis lessons, character education sessions, and free books for children to start a home library. MSF is a sponsor of the Summer Food Service Program and provides transportation for families who qualify for the service. The hours of the camp are 7:30 a.m. until 2:30 p.m. Monday through Friday. The camp is housed at First Baptist Church in downtown Fayetteville.

Museum of the Cape Fear Historical Complex

The camp engages children in life-enriching activities that teach about the past and its influence on the present. They will learn about the various lifestyles of people throughout history and realize the connection between their lives and those who lived before them. Campers will also learn about history museums and the purposes they serve in society.

Rockfish Camp and Retreat Center – Camp Rockfish

Small group dynamic camping model allows for each camper to experience a variety of outdoor living activities and environmental education while building a positive relationship with other campers and staff.

Salvation Army- Kids 2 Kamp Enrichment Program

Participants are able to take part in fitness and recreational activities, arts and crafts, field trips (local and long distance) to parks, museums, the library, movies, skating, and bowling. Campers are given the opportunity to socialize and interact with their peers, develop new skills or abilities and improve on those they already possess. Campers are in a safe environment where they will be supervised by trained and educated individuals to provide an enjoyable and encouraging setting for all. Our program is for ages 5-12 and typically runs from June - August, M-F, 7:45am – 6pm. Campers are fed lunch and snack daily.

St. Ann Neighborhood Youth Center – Are You ART Smart? YES WE ARE!

The Day Camp provides educational, artistic and recreational activities for children in grades 2-5 and teen volunteers. In addition to participating in some traditional camp experiences and field trips, children will be participating in a variety of art experiences such as creating art, appreciating music and singing songs and exploring drama. Students participating are primarily from the downtown area public schools and have participated in the tutoring program at St. Ann during the school year. For the last 10 years, 6 – 8 slots have been open for deaf and hard of hearing elementary age students. Volunteer interpreters for the deaf will be on site and all campers will learn some basic sign language during their time at camp.

Vision Resource Center – Out of Sight Camp

Out of Sight Summer Camp Explosion, summer camp for blind and visually impaired children that will host a variety of activities to enhance social and independent living skills

Cape Fear Botanical Garden Summer Camps

Cape Fear Botanical Garden's summer camps provide the opportunity for children ages 6 to 14 years old to uncover the wonders of the natural world through exploration, games and crafts. The five Nature Nuts camps for children 6 to 9 years old include Garden Superheroes, Critter Camp, Garden Magic, Garden Sprouts, and Art in the Garden. The Citizen Science Camp: Dragonfly Detectives for children ages 9 to 14 is in partnership with the N.C. Museum of Natural Sciences and is an inquiry-based science program with real citizen science projects. All of Cape Fear Botanical Garden's camps involve a variety of fun and educational activities in the Garden.