What is the Mary Lynn McCree Bryan Leadership Award ?
The Mary Lynn McCree Bryan Leadership Award celebrates the leadership of Mary Lynn McCree Bryan of Cumberland Community Foundation, Inc. in its early years.
Cumberland County nonprofit board members or recent board alumni may be nominated. The winner is selected based on his or her effectiveness in leading a charitable organization toward sound governance and best practices for nonprofit excellence.
Application opens on August 30th. 
Application due by September 22th at midnight. 

Eligibility 
Cumberland Community Foundation welcomes nominations from nonprofit organizations that:
Have their primary place of operation and provide services in Cumberland County, NC; and
Are classified as a traditional public charitable organizations in IRS Subsection 501(c)(3), Section 509(a)(1); and
Have not nominated a winner in the last five years.
This grant program seeks to reward and recognize exemplary nonprofit leadership by an individual board member and recognize the importance of the role of board members in an organization. Some example characteristics of exceptional board service are:
Leading the board of the organization towards sound governance and best practices.
(See Principles and Practices for Nonprofit Excellence from the NC Center for Nonprofits) 
Raising the necessary resources to fulfill the organization's mission. (Examples include personally assisting with fundraising, managing successful special events, personal giving as an example to the board, soliciting gifts from individuals or corporations, grant writing…)
Re-energizing the board and the organization to fulfill its mission, such as of improved attendance at meetings, increased board giving, re-organization of committee work.
Leading the development of innovative collaborations within the community.
Application guidelines
Nonprofit organizations in Cumberland County, NC that have sound governance systems in place and have not been awarded this Leadership Award grant in the past five years are eligible to nominate a current board member or recent alumnus. Only one nomination from an organization may be submitted each year. A $1,000 grant will be awarded to the nominating nonprofit organization for staff training and board development. The board member recipient will receive a crystal Mary Lynn McCree Bryan Leadership Award.
You can create and account and apply here.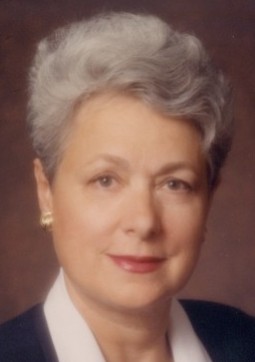 Past Recipients 
Pat Chabra for Fayetteville Urban Ministry, Inc.  (2018)
Dr. Susan Miller for Better Health of Cumberland County, Inc. (2017)
Carole Goforth for the Cape Fear Regional Theatre at Fayetteville, Inc.  (2016)
Lynne Nimocks for the Cape Fear Botanical Garden (2015)
Lucy Hollis Jones for Child Advocacy Center, Inc.  (2014)
William John "Will" Gillis for Fayetteville Symphony Orchestra, Inc. (2013)
Judge Elizabeth "Beth" Keever for Child Advocacy Center, Inc.  (2013)
Cindy Kowal for Cape Fear Regional Theatre at Fayetteville, Inc. (2012)
Merle Prewitt for Cape Fear Studios, Inc. (2011)
Rosemary Zimmerman for Child Advocacy Center, Inc. (2010)
Les Griffin for Fayetteville Symphony Orchestra, Inc. (2009)
Joseph Boles for The CARE Clinic, Inc. (2008)
Willie Wright for Friends of the Cumberland County Public Library, Inc. (2006)
Harry Rulnick for Fayetteville Urban Ministry, Inc. (2005)
Lorette Hollinshed for Cape Fear Botanical Garden (2004)
James A. Kerchmar for Better Health of Cumberland County, Inc. (2003)
Howard Loughlin, MD for Child Advocacy Center, Inc. (2003)
Caren Payne for Fayetteville Animal Protection Society (2003)