Financial Stewardship
Cumberland Community Foundation provides active oversight of finances and operations through the Audit Committee, Finance & Stewardship Committee, and Investment Committee. In addition, CCF is audited annually by Haigh, Byrd & Lambert, LLP and receives the highest opinion available.
Operational Integrity
Cumberland Community Foundation has been confirmed in compliance with National Standards for U.S. Community Foundation.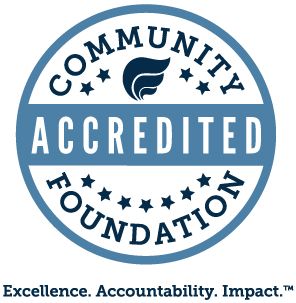 Political Neutrality
Cumberland Community Foundation adopted the Political Neutrality Policy in 2003 which prohibits board service by anyone who is holding a political office (or seeking one). This ensures nonpartisan volunteer leadership that is not influenced by political agendas.  
Conflict of Interest Management
Cumberland Community Foundation prohibits self-dealing by decision makers through rigorous adherence to the Conflict of Interest Policy.
Investment Management
Cumberland Community Foundation manages investments according to the Investment Policy Statement and works with an Investment Consultant who performs due diligence and analysis on investments, provides recommendations to the Investment Committee, and participates in quarterly presentations to the volunteer Investment Committee.
Legacy Protection
More than two-thirds of Cumberland Community Foundation's assets are endowment funds meant to provide ongoing charitable distributions from income according to the donor's intent. CCF's Spending Policy is designed to ensure that the donor's endowment continues to support the donor's causes forever.
Grantee Accountability
Cumberland Community Foundation provides oversight of the use of charitable distributions from donor endowment funds to ensure that the donor's intentions are followed.
Policies referenced are available at www.cumberlandcf.org and upon request.