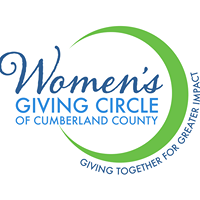 Women's Giving Circle Grant Cycle
The Women's Giving Circle of Cumberland County (WGCCC) awards high-impact grants to projects/programs focusing on women and children in Cumberland County, NC. 
CLICK HERE TO APPLY ( Must have attended a grant information session.)
Funding Priorities - The Women's Giving Circle of Cumberland County awards high-impact grants to projects/programs focusing on women and children in Cumberland County, N.C. 
As the pandemic has exacerbated the situation of many women and children in our community, the following Focus Areas have been selected for the 2020-2022 grant cycles:
Basic Needs
Financial insecurities (home, job, food, healthcare)
Educational insecurities (literacy, financial literacy, academic)
Child Security
Child abuse
Foster care
Childcare insecurity
Special consideration will be given to projects/programs that incorporate any of the following:
A new, creative approach to a critical community need
Opportunities to collaborate and foster partnerships, as well as leverage other funding sources
Projects/programs that demonstrate the ability to achieve measurable results and have a high probability of successful continuation beyond the grant period
Projects/programs that impact a larger population will be given priority
---
Timeline :
September 16, 2020                                                    Online application available         
October 17, 2020 at 11:59 PM                                   Deadline for application submission                       
November – December, 2020                                    Evaluations and site visits         
January 2021                                                                Final grant approvals
January/February 2021                                             Funding available                                                
Additional Instructions:
Application link will be available HERE on September 16, 2020. 
DO NOT APPLY IF YOU HAVE NOT ATTENDED A WOMEN'S GIVING CIRCLE INFORMATION SESSION.
How to apply -
For questions about the online application system, contact Amanda Klinck: amanda@cumberlandcf.org or Kimmi Nettles : kimmi@cumberlandcf.org. 
If you still have questions after attending a Grantseekers Information Meeting,  contact Susan Barnes: susan@cumberlandcf.org  or
910-483-4449 ext. 108
---
Grantseekers Information Meetings
This meeting is designed to help nonprofit organizations learn about the Women's Giving Circle funding opportunities, eligibility, and application guidelines. The meeting includes a demonstration of the online grant application.
Organizations are required to attend one session. 
Registration is required, these sessions will be virtual via Zoom. 
Select the day and time that works for your schedule through our calendar of events page and register by clicking on the event in the calendar.  
Wednesday, September 9th at 4:00 pm.
Tuesday, September 15th at 10:00 am. 
Eligibility for Women's Giving Circle Grants   
Organizations must be located and provide services in Cumberland County, North Carolina.
Organizations must qualify as tax-exempt under Section 501(c)(3) and 509(a)(1), (a)(2), or (a)(3) of the Internal Revenue Code or be a qualified unit of government which includes Native American tribal governments.
Organizations must not discriminate on the basis of age, race, national origin, ethnicity, gender, physical ability, sexual orientation, political affiliation, or religious beliefs.
Organizations must have met all reporting and communications requirements on previous Women's Giving Circle Grants to be eligible to apply.  If the organization has an active grant in process with the Women's Giving Circle, a final or interim report must be submitted to be considered for funding. 
Not Eligible for Women's Giving Circle Grants 
Organizations for re-granting purposes
Capital and endowment campaigns
Event sponsorships
Grants to individuals
Deficit budgets
Projects promoting political and religious views
Scholarships (Check the scholarship program page of CCF) 
Priority will go to 501(c)3 charitable organizations with governing boards located in Cumberland County, NC.